Mon-Thurs
10am – 11.30pm
Friday
10am – 2am
Saturday
8am – 2am
Sunday
8am -11.30pm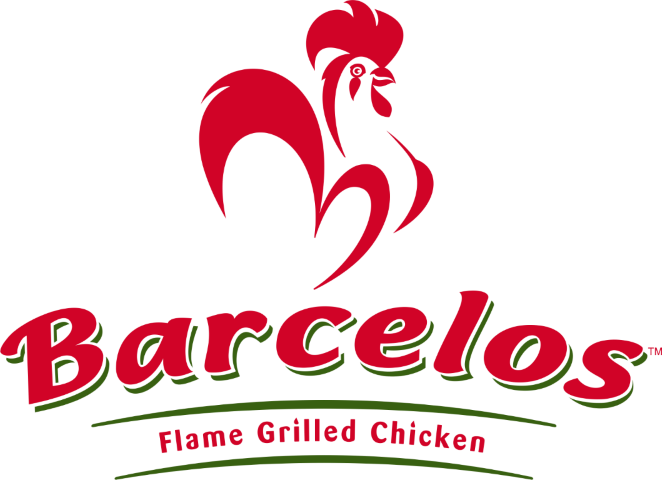 Our Barcelos Restaurant opened in August 2010 The Flame Grilled Chicken restaurant and has gone from strength to strength as it grows in popularity with our customers and local office workers.The restaurant is open from 10am (8am Sat/Sun) & breakfast is served until 11am.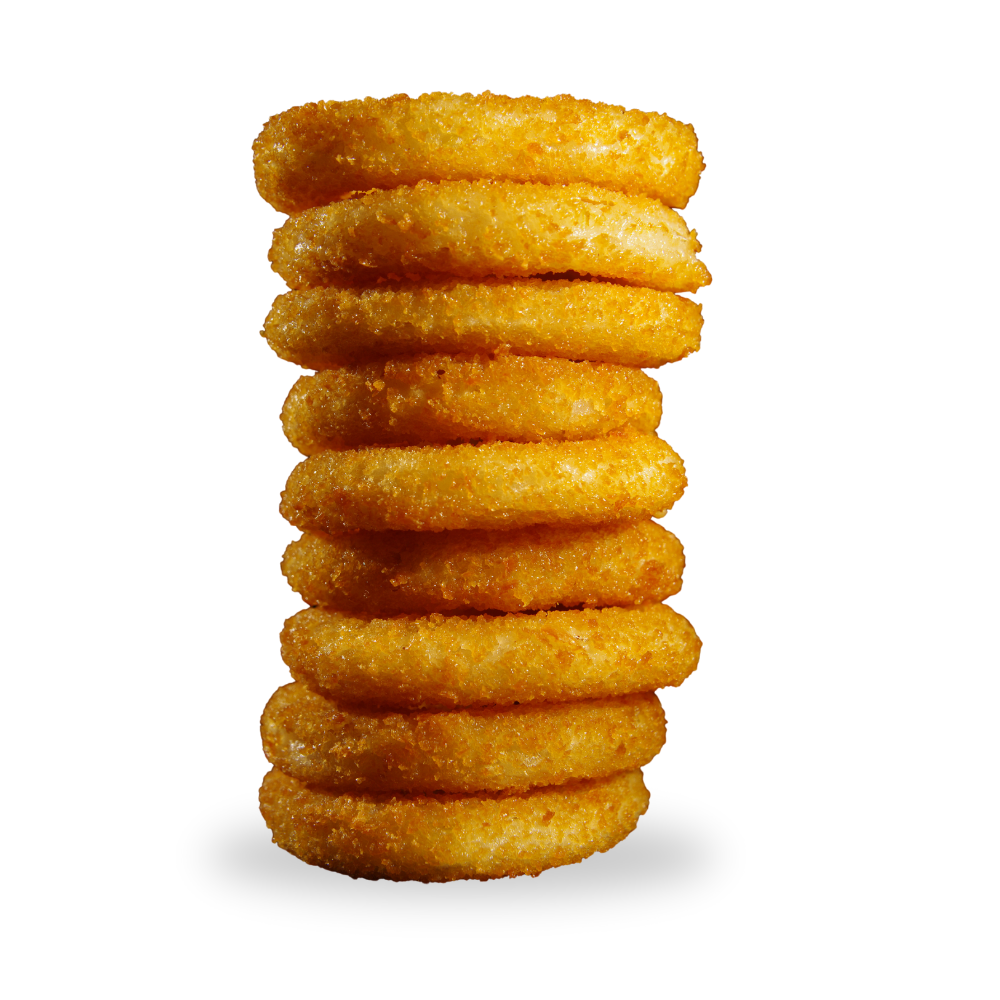 Barcelos has a great range of food on offer; Combo Meals, Value Menu, Kids Meals, Breakfast Menu, a range of Coffee's, Milkshakes, Fizzy Drinks there is just so much to choose from! Please see our menu for more details.
We welcome local office workers, taxi drivers, local business people and many more on top of our customers using the bowling centre. We can take your order by telephone and have it ready for you to collect at a time convenient to you.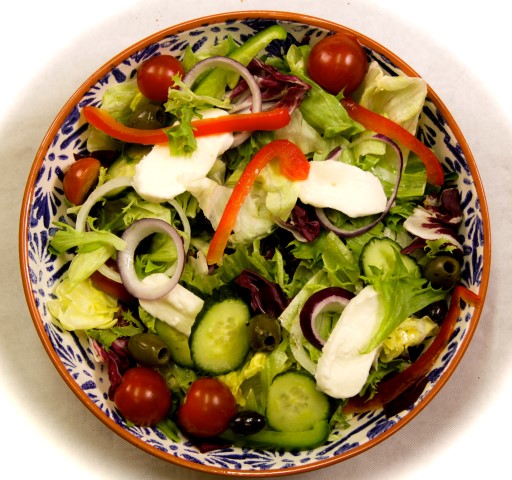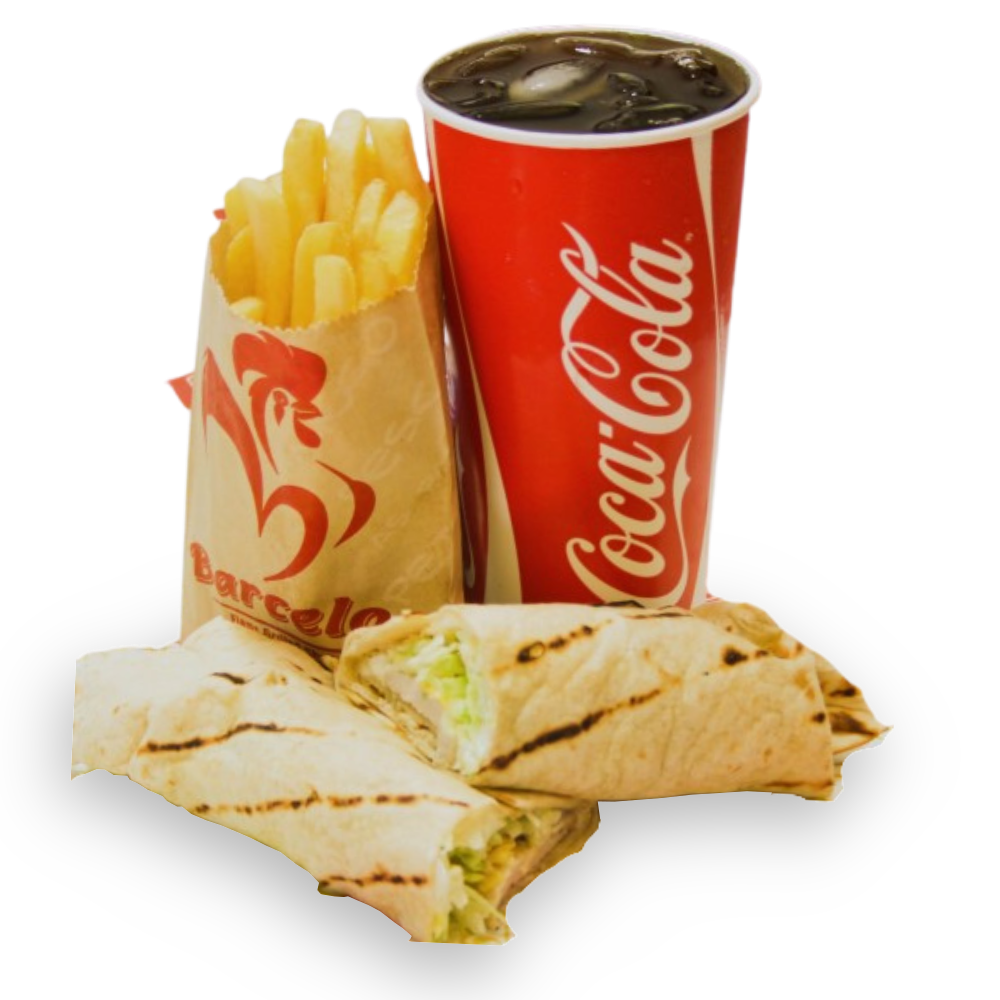 The idealisation of the Barcelos rooster derives from a legend concerning a Gallego who was sentenced to hang, despite his protests of innocence. In a last minute appeal to the judge, who was enjoying dinner at the time, the condemned man made a bold statement: If this claim of innocence was true, the roasted rooster on the judge's plate would get up and crow. Suddenly, a gorgeous scarlet-plumed cockerel rose from the plate, crowing loud and long.
The man was acquitted of course!
As important as the Barcelos Legend is, so is the marinade recipe used for Barcelos Chicken, which is so old its origins cannot be traced. Using the finest quality chickens, Barcelos Chickens are marinated for 24 hours and then flame grilled to absolute perfection.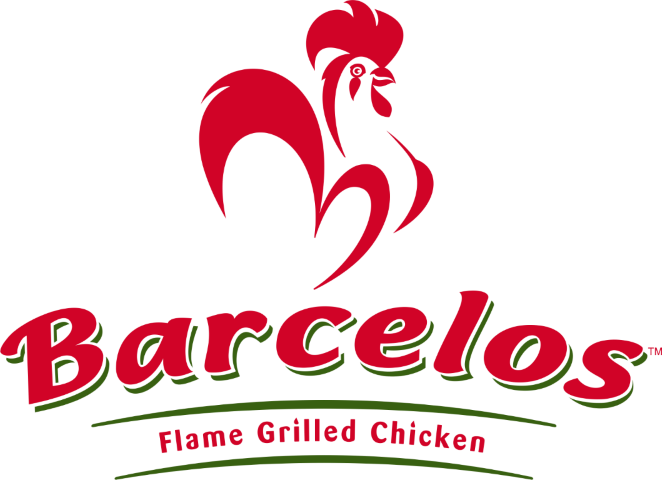 Combos for One
| | |
| --- | --- |
| Quarter Chicken | £7.79 |
| 3 Chicken Wings | £7.79 |
| Chicken Fillet Burger | £7.79 |
| Chicken Fillet Pitta | £7.79 |
| Chicken Fillet Wrap | £7.79 |
| Veggie or Spicy Bean Burger | £7.79 |
| Veggie or Spicy Bean Pitta | £7.79 |
| Veggie or Spicy Bean Wrap | £7.79 |
| 1/4lb Beef Burger | £7.79 |
| 6 Chicken Nuggets or Veggie Nuggets | £7.79 |
| 6 Fish Fingers | £7.79 |
Combos for the Hungry
| | |
| --- | --- |
| Half Chicken  | £11.49 |
| 6 Chicken Wings  | £11.49 |
| Double Chicken Fillet Burger | £11.49 |
| Double Chicken Fillet Pitta | £11.49 |
| Double Chicken Fillet Wrap | £11.49 |
| Double Veggie Burger or Spicy Bean Burger  | £11.49 |
| Double Veggie or Spicy Bean Pitta | £11.49 |
| Double Veggie or Spicy Bean Wrap | £11.49 |
| 1/2lb Beef Burger | £11.49 |
| 12 Chicken or Veggie Nuggets  | £11.49 |
| 12 Fish Fingers | £11.49 |
Alternative Combo Options – Swap your regular side and/or drink for the following options

| | |
| --- | --- |
| Potato Wedges | £0.50 |
| Curly Fries | £1.00 |
| Sweet Potato Fries | £1.00 |
| Cappuccino or Latte  | £0.30 |
| Fruit Juice  | £0.40 |
| Red Bull  | £1.70 |
| Milkshake  | £2.50 |
| Bottled Beer  | £2.50 |
| Cheese  | £0.50 |
| Dips (Ketchup, Mayonnaise, Peri Peri flavours) | £0.10 |
Sides
| | |
| --- | --- |
| Regular Fries | £2.49 |
| Large Fries | £2.99 |
| Regular Potato Wedges | £2.99 |
| Large Potato Wedges | £3.49 |
| Regular Curly Fries  | £3.19 |
| Large Curly Fries  | £3.69 |
| Regular Sweet Potato Fries  | £3.49 |
| Large Sweet Potato Fries  | £4.29 |
| Regular Garlic Bread (4 pieces) | £2.99 |
| Large Garlic Bread (8 pieces) | £4.49 |
| Regular Onion Rings (6 rings) | £2.99 |
| Large Onion Rings (9 rings) | £3.99 |
| Regular Corn on the Cob | £2.99 |
| Large Corn on the cob | £4.49 |
| Regular Mixed Olives | £2.99 |
| Large Mixed Olives | £4.49 |
| Pitta and Dip | £2.59 |
| Mozzarella Sticks | £2.79 |
| Side Salad | £2.99 |
Chicken from the grill
| | |
| --- | --- |
| 1/4 Chicken | £4.79 |
| 1/2 Chicken | £8.29 |
| Full Chicken | £14.99 |
| 3 Jumbo Wings | £4.39 |
| 5 Jumbo Wings | £6.59 |
| 10 Jumbo Wings | £12.99 |
Pittas and Wraps
| | |
| --- | --- |
| Chicken Pitta | £5.99 |
| Double Chicken Pitta | £8.99 |
| Veggie or Spicy Bean Pitta  | £5.99 |
| Double Veggie or Spicy Bean Pitta | £8.99 |
| Chicken Wrap  | £5.99 |
| Double Chicken Wrap | £8.99 |
| Veggie or Spicy Bean Wrap  | £5.99 |
| Double Veggie or Spicy Bean Wrap | £8.99 |
Burgers and Nuggets
| | |
| --- | --- |
| Chicken Burger | £5.99 |
| Double Chicken Burger | £8.99 |
| 1/4lb Beef Burger | £5.99 |
| 1/2lb Beef Burger | £8.99 |
| Veggie Burger or Spicy Bean Burger  | £5.99 |
| Double Veggie Burger or Spicy Bean Burger  | £8.99 |
| 6 Chicken Nuggets | £4.39 |
| 12 Chicken Nuggets | £7.99 |
| 6 Veggie Nuggets | £4.39 |
| 12 Veggie Nuggets | £7.99 |
| 6 Fish Fingers  | £4.99 |
| 12 Fish Fingers  | £8.99 |
Salads and Family Packs
| | |
| --- | --- |
| Mixed Leaf Salad | £5.99 |
| Mixed leaf with chicken | £7.99 |
| Family Pack | £24.99 |
| Family Pack with drinks (4 medium fizzy drinks, |   |
| Fruit Shoots or bottled water) | £29.99 |
| Super Family Pack | £47.99 |
| Super Family Pack with drinks (4 medium fizzy drinks,  |   |
| Fruit Shoots or bottled water) | £52.99 |
Desserts
| | |
| --- | --- |
| Apple Pie | £1.79 |
| Apple Pie with ice cream | £2.99 |
| Muffins | £1.99 |
| Shortbread | £1.29 |
| Brownie  | £2.39 |
| Wicked Brownie with ice cream & sauce  | £3.89 |
Trading Hours: Mon-Thurs: 10.00am – 11.30pm | Friday: 10.00am – 2.00am Saturday: 8.00am – 2.00am | Sunday: 8.00am – 11.30pm
Barcelos, Bath Road, Harlington, Middlesex UB3 5AL